From raw material procurement to delivery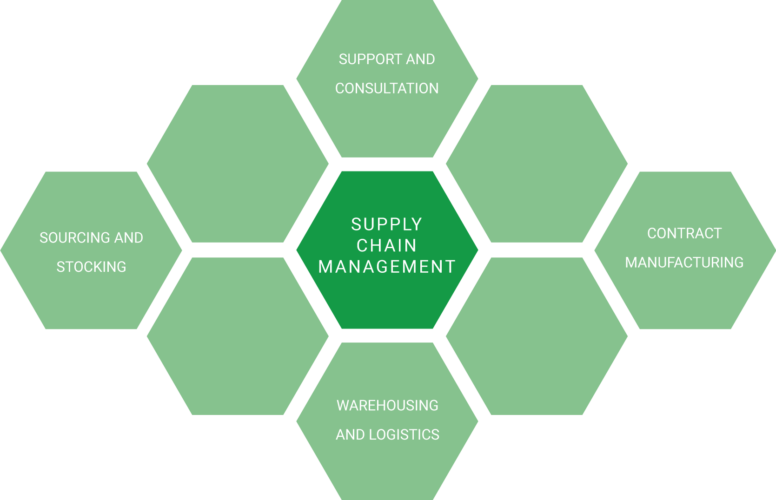 Our supply chain management (SCM) team supports and advises our customers through every step, from order acceptance to delivery.
We help you to select and procure the correct or approval-compliant active pharmaceutical ingredients (APIs), excipients and packaging materials.
Collaborating with qualified, audited and approved manufacturers and suppliers is our top priority. Moreover, we accompany the entire production process.
We are happy to share our marketing knowledge to enable your products to arrive at the right place at the right time.
Take advantage of our knowledge and ability!
What we offer:
Warehousing/logistics
An automated, adjustable high-rack warehouse

A GMP-certified warehouse

An authorised, i.e. registered consignor

Domestic & international shipping, including customs clearance

Collaboration with GDP-certified forwarding agents


GMP-compliant storage from +2 °C to +8 °C or from +15 °C to +25 °C

An LVS-managed storage system (FIFO principle, expiry date, batch management)

Controlled hygiene standards

Security and access controls

Incoming goods inspections in accordance with EU GMP guidelines
Purchasing
Long-standing procurement expertise

Optimal provision with all the necessary goods

Procurement based on price, innovation and quality related aspects

Compliance with all statutory requirements, e.g. EU GMP guidelines, Germany's Medicinal Products Act (AMG), etc.

Support when searching for alternatives for APIs, excipients or packaging materials

Provision of the necessary documentation

Supplier management

Collaboration with audited and approved suppliers
Procurement/stockpiling
Collaboration with audited and approved manufacturers

Lohmann Pharma Herstellung GmbH
Heinz-Lohmann-Straße 5
27472 Cuxhaven, Germany
 +49 (0)4721 5903-0
 +49 (0)4721 5903-167
  info@lohmann-pharma.de