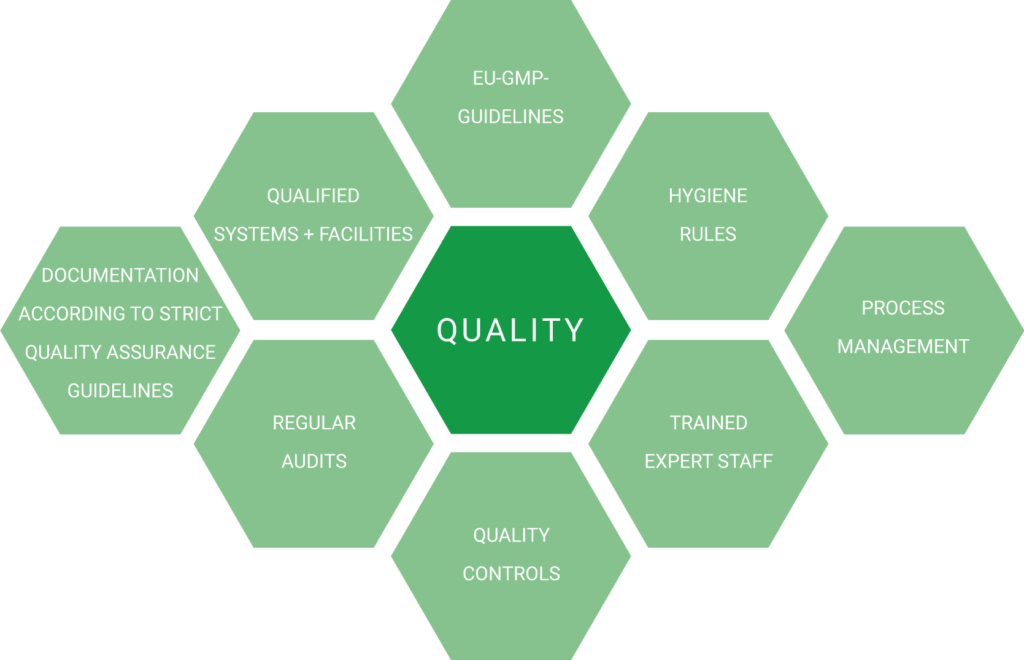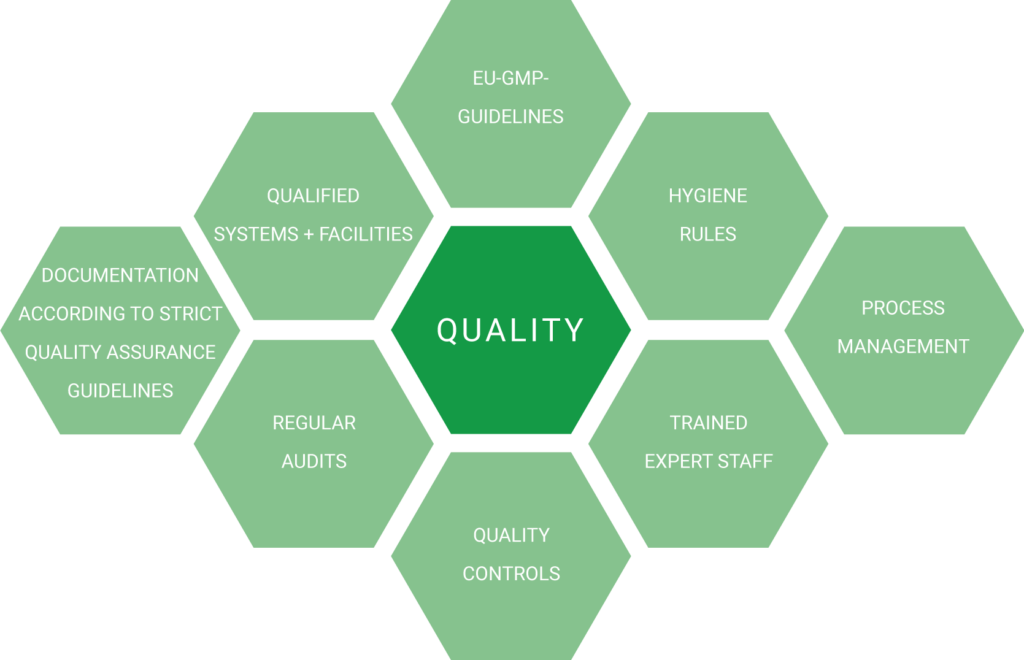 Satisfying our demands on quality and the strict observance of the Good Manufacturing Practice (GMP) guidelines are the focus of everything we do.
This is backed up by a sophisticated quality management system that integrates all of the required aspects involved.
We at the "Quality Assurance" department regard ourselves as the link facilitating a constructive collaboration between the different departments at LPH whose objective is to continuously ensure the quality of our products and, ultimately, application safety for the patient.
Our experienced Qualified Persons are responsible for compliance with the GMP guidelines and the relevant pharmaceutical regulations for the production, testing and approval of the pharmaceuticals.
We have qualified rooms and systems as well as validated cleaning processes for all your pharmaceutical contract manufacturing needs.
We associate quality assurance with:
Product user safety

Workflows based on certified instructions

Seamless documentation

Rooms and equipment qualified for pharmaceutical use

Qualified and trained expert staff

Validated production processes

Controlled change processes

Lohmann Pharma Herstellung GmbH
Heinz-Lohmann-Straße 5
27472 Cuxhaven, Germany
 +49 (0)4721 5903-0
 +49 (0)4721 5903-167
  info@lohmann-pharma.de